International Relocation Process
New place, new culture, new colleagues, language, and customs – everything changes overnight. International Relocation is a tedious thing. Therefore, making rightful efforts and investing time in making smart decisions in your relocation process will help you execute a stress-free move. We present you with an "International Relocation Process" that will help your workers with this major move. The process covers four principal sectors:
Preparation
"Introduction to Life in Canada" presentation.
Moving Abroad Checklist.
Travel Arrangements.
Travel Insurance Assistance.
Arrival
Airport Meet and Greet (Welcome pack).
Brief about the city, medical facilities and infrastructure.
Community familiarization, including shopping facilities
Transportation
Comprehensive walk-through of employee's new house.
Settling-in
Move-in day assistance.
Assistance applying for a Social Insurance Number and Health Card.
Support with opening a bank account and getting a cellphone.
Guidance with finding a new family doctor.
Assistance registering children in school.
Advice regarding utility payments.
Information on public transportation and driving permits.
Integration:
Introduction to various resources and community groups.
Information about leisure activities and clubs.
Registration with their own embassies/ consulates if desired.
Overview of  legal rights and responsibilities.
Other support as requested by the family.
NOTE: The services listed above are generalized and may vary based on the province in which your company is located.
How It Works & How We Do It
Our specialists are ready to provide an analysis of both the market as a whole and its individual components (competitors, consumers, product, etc.), using practical methods and starting from your research goals.
"I cannot give you the formula for success, but I can give you the formula for failure. It is: Try to please everybody." david oswald
Business Planning & Strategy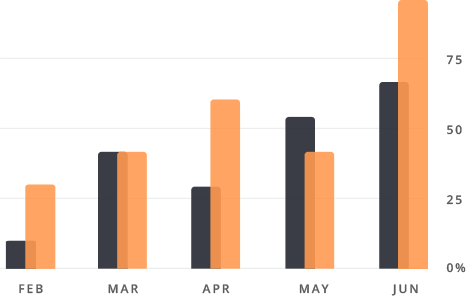 Nurture promoters, your loyal customers who are more profitable and will advocate for your business—both in good times and bad.
Customer-focused businesses build a virtuous cycle we call the "customer wheel." We help you at every stage of growth, developing custom solutions and collaborating with all levels of your organization. Identify quick, targeted customized solutions and operational improvements.